Today's artists were an English post-punk band, formed in Northampton, England, in 1978.
The bats have left the bell tower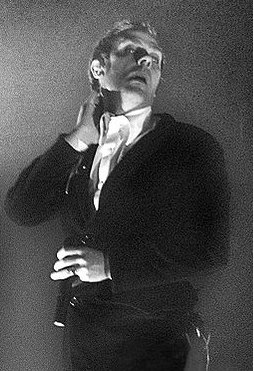 The band was originally carried "1919"; they dropped the numerical portion within a year of formation. With their dark and gloomy sound and image, they are generally considered the first goth rock group.
The band broke up in 1983. one began a solo career while two others continued as Tones on Tail and, later, reunited with the fourth member to form Love and Rockets. Both enjoyed greater commercial success in the United States than the original band had, but disappeared from the charts in their homeland. The band reunited for a 1998 tour and again from 2005–2008.
Bauhaus – Bela Lugosi's Dead was presented on Octboer 31st 2014
Photo: By Pedro Figueiredo (http://www.flickr.com/photos/pfig/95261811) [CC-BY-SA-2.0], via Wikimedia Commons


Hits: 0