I'll be returning to my fall theme for a few weeks. First up is a song that was a collaboration between two musicians.
Sometimes in life you feel the fight is over and it seems as though the writing's on the wall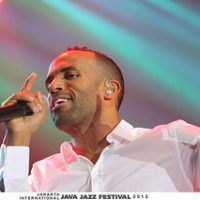 Musician # 1 was (born 5 May 1981) is an English singer-songwriter who rose to fame in 1999 featuring on the single "Re-Rewind" by Artful Dodger. His debut album, was released on 14 August 2000, after which he has since released a further five studio albums and worked with a variety of artists such as Tinchy Stryder, Kano, Jay Sean, Rita Ora and …..He has been nominated for twelve Brit Awards: three times for Best British Male, and twice received a Grammy Award nomination for Best Male Pop Vocal Performance.
photo credit: jazzuality.com via photopin cc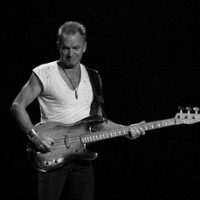 Musician # 2 (born 2 October 1951), better known by his stage name, is an English musician, singer-songwriter, multi-instrumentalist, activist, actor, and philanthropist. His lyrics are known for their downbeat yet sophisticated layers and textures. He is best known as the principal songwriter, lead singer, and bassist for the pioneering a new wave rock band.
photo credit: Scott Ableman via photopin cc
Craig David & Sting – Rise And Fall was presented by Cheryl on November 3nd 2014
Homepage: TonyFelgueiras via photopin cc
Hits: 2