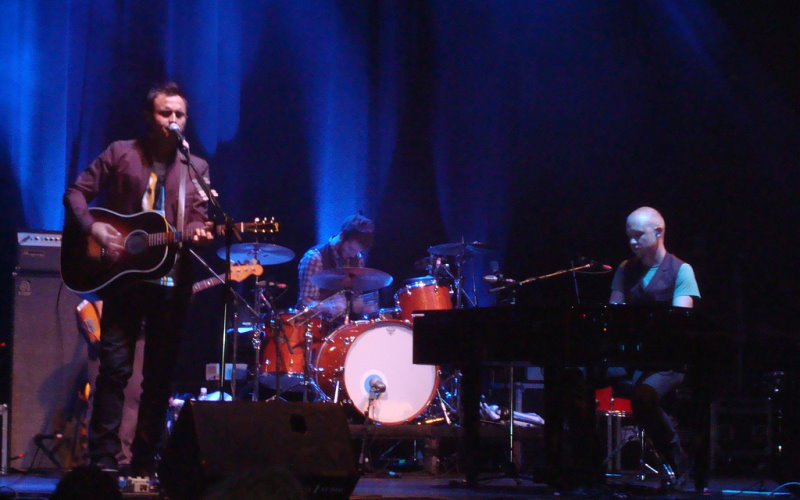 Today's artists are an American rock band from Denver, Colorado. Formed in 2002 by schoolmates Isaac Slad and Joe King, they achieved success with the release of their debut album in 2005, which was certified double platinum by the RIAA and platinum in Australia, Canada, New Zealand, and the UK. They achieved national success with their first single, which became a top ten hit in the United States. The release of their second single (today's song selection), brought the band worldwide fame. The song charted in the top three of the Billboard Hot 100 and was a top 5 single in Australia, Canada, Ireland, Italy, Spain, Sweden, and the United Kingdom.
The group's second self-titled LP, released in 2009, debuted at number-one on the Billboard charts and was certified gold in the United States, Australia and Canada. It was also nominated for a Grammy Award for Best Pop Vocal Album in 2010 While both the albums were commercially successful, critical reception was mixed. The band was ranked No. 84 on Billboard's "Artists of the Decade" list. Their third album, released in 2012, achieved moderate commercial success; debuting and peaking at number four on the Billboard 200. The album again received mixed reviews from critics. The band's fourth and latest album was released in February 2014.
Their use of the piano as the lead instrument in their music has led critics to compare the band with English piano-driven bands like Coldplay and Keane. However, the band lists its influences as The Wallflowers, Counting Crows, Better Than Ezra, and U2.
And Your Mystery Lyrics were:
"Drive until you lose the road…"
photo credit: Michael_Spencer via photopin cc
Rate this Mystery Lyrics
Summary
The Fray – How To Save A Life was presented by Diana on August 21st 2014
Please rate the music, not the presentation. No registration needed, just a simple click on the number of stars you wish to give.
Hits: 1