There is very little I can add about the importance of HUGY to the history of the Oldies Chatroom. His annual party at his home over the Memorial Day weekend has been a large part of the cornerstone of what makes the Oldies room what it is today. ~GOHAWKSGO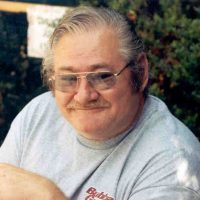 I was in the original room before it was pulled by AOL. Sorry guys, I want to keep where I live a big secret. My name is Tom and I drive a forklift for Bachman Snacks. I am 57 and live with my wife and 2 children. My favorite music is Doo-Wop,Surf, Motown, Girl Groups, and Answer Songs.
Have I ever attended a roomie party ? I've attended a few of ROC's, TEXFEST, JIGGERFEST, been to WACKI JACKI's, MADPOETS, dinner at JP's and New Years at WESTNANOH. I have been to CHIFEST and gosh I almost forgot. I have been to a few HUGYFEST's. I have also attended pre-oldies parties in Chicago, Memphis, New York and New Jersey. I used to be in the room 24/7, now I might spend an hour a day and on weekends I'm on quite a bit. My favorite moments would be the oldies trivia and the panty talk (which contrary to popular belief was NOT started by yours truly. I enjoyed all the older roomies who have since departed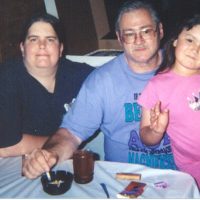 and I enjoyed the reaction to the panty poems and the panty night before Christmas (which I somehow lost and If anyone has it, would appreciate if someone could send It to me). The Pervie Awards and the Diamond Stylus were also fun.
As far as the friends I have made It would probably take me a year to type all their names, there are so many and there are still a few I would like to meet. I could go on and on and on but let me say that each and every one of you has a special place in my heart.
There are so many special memories, people thinking they can keep up with EFFELT and his drinking, RVB and MAME going out of there way to get me a Leslie Gore autographed picture, The Del-Roomios and the Hugettes, The expression on peoples faces when they walk down the steps and see the Rec Room for the first time and all the people over the years who have helped put together the fest and the sad goodbyes as roomies leave my home.
I could go on an on but I think I will just end now.
I know about some of the trouble going on now in the room but all of you have to know that I will never ever respond to negative comments In the room. It's my style to just let it pass and go on.
Hits: 12