Jack Bruce' fellow rock stars have been taking to Twitter to pay tribute to the legend following his death.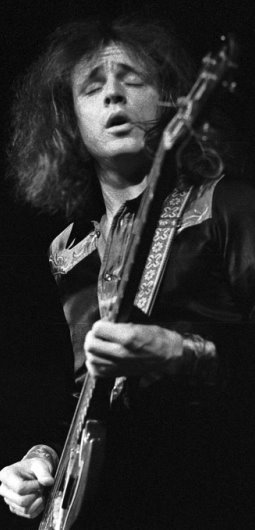 Queen's Brian May wrote: "RIP Jack Bruce. So sad to hear this great pioneering rock musician is gone. Inspiring to us all. I'll be listening to BADGE tonight. Bri (sic)."
Sex Pistols guitarist Steve Jones posted a photo of Jack in his younger years alongside the caption: "Rest in peace Jack Bruce, OG. (sic)"
However, his former Cream bandmates Eric Clapton and Ginger Baker are yet to speak out following the tragic news.
The Cream legend – who passed away at his home in Suffolk, East Anglia yesterday (25.10.14) aged 71 – spoke earlier this year about the operation that had given him an "extra lease on life".
In one of his last ever interviews, he exclusively told BANG Showbiz owner Rick Sky: "The transplant was incredible. It gave me a miraculous extra lease on life. All the time since has just been a wonderful gift. I'm a very lucky man."
Read the whole article here: Jake Bruce was grateful for 'miraculous' liver transplant
photo credit: Heinrich Klaffs via photopin cc
Hits: 2