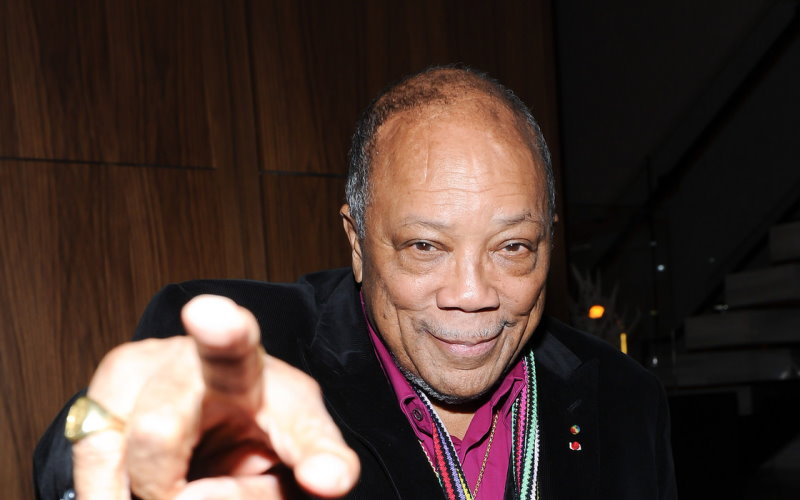 The Mystery Artist (born March 14, 1933) is an American record producer, conductor, arranger, composer, television producer, and trumpeter. His career spans six decades in the entertainment industry and a record 79 Grammy Award nominations, 27 Grammys including a Grammy Legend Award in 1991.
In 1968, he and his songwriting partner Bob Russell became the first African Americans to be nominated for an Academy Award for Best Original Song; "The Eyes of Love" from the Universal Pictures film Banning. That same year, he became the first African American to be nominated twice within the same year for an Academy Award for Best Original Score for his work on the music of the 1967 film In Cold Blood.
In addition, he was the co-producer, with Michael Jackson, of the albums Off the Wall (1979), Thriller (1982), which has sold more than 110 million copies worldwide, and Bad (1987), as well as being the producer and conductor of the charity song "We Are the World".
He was inducted into the Rock & Roll Hall of Fame in 2013 as the winner, alongside Lou Adler, of the Ahmet Ertegun Award.
With all that I just know him best as a jazz artist with a bunch of records that I like. This is one of them.
Your Mystery Lyric (from a song best known by the Edwin Hawkins Singers) is
He taught me how, how to watch, how to fight and pray, fight and pray
photo credit: Canadian Film Centre via photopin cc
No video available
Rate this Mystery Lyrics
Summary
Quincy Jones – Oh Happy Day was presented by Hil on August 25th 2014.
Please rate the music, not the presentation. No registration needed, just a simple click on the number of stars you wish to give.
Hits: 2