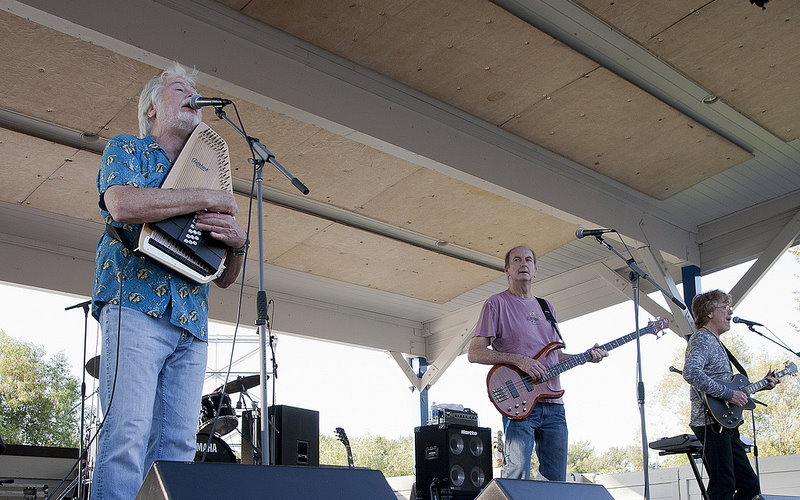 The mystery band had its roots in the folk music scene based in the Greenwich Village section of lower Manhattan during the early 1960s. The lead singer, who grew up in contact with music and musicians, was the son of a much-recorded and highly technically accomplished classical harmonica player. He had reached maturity toward the end of the American folk music revival that spanned from the 1950s to the early 1960s. He was joined in the group by guitarist Zal Yanovsky from a bohemian folk group called The Mugwumps (two other members, Cass Elliot and Denny Doherty, would later form half of the Mamas & the Papas), playing local coffee houses and small clubs. Drummer Jan Carl and bassist Steve Boone rounded out the group but Carl was replaced by drummer-vocalist Joe Butler after the groups's first gig at The Night Owl in Greenwich Village. Butler had previously played with Boone in a group called The Kingsmen (not the hit group of "Louie Louie" fame).
The group made its first recordings for Elektra Records in early 1965, and agreed in principle to sign a long-term deal with Elektra in exchange for a $10,000 advance. However, Kama Sutra Records had an option to sign them as recording artists as part of a previously signed production deal, and Kama Sutra exercised the option upon learning of Elektra's intent to sign the band. The four tracks recorded for Elektra were released on the 1966 various artists compilation LP What's Shakin' after the band's success on Kama Sutra.
Your Mystery Lyric is:
The ocean breezes cool my mind, The salty days are hers and mine, Just to do what we wanna.
photo credit: City of Albany, Oregon via photopin cc
Rate this Mystery Lyrics
Summary
Lovin' Spoonful – Coconut Grove was presented by Hil on September 12th 2014.
Please rate the music, not the presentation. No registration needed, just a simple click on the number of stars you wish to give. If you want to rate and review the music as above, please scroll down to the comments section, where you can add your review and your rating together.
Comments Rating
( reviews)
Hits: 2