Today's group formed as a result of the unification of rock bands Mandala and Gyro. Its founder members were Paul Young (vocals), Ian Wilson (guitar), Vic Emerson (keyboards), Ashley Mulford (lead guitar), John Stimpson (bass) and Tony Cresswell (drums).
Seasons may pass, summers come and go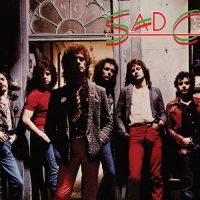 Over the course of the band's history only Young and Wilson were constant members, with other musicians amongst the band's ranks over the years including: Dave Irving (drums), Lenni (saxophone), Des Tong (bass), Michael Byron-Hehir (lead guitar), Steve Piggot (keys), Jeff Seopardi (drums), Paul Burgess (drums), Phil Lanzon (keyboards) and Alistair Gordon (keyboards). Harvey Lisberg, who also managed 10cc, arranged for Eric Stewart to produce their third album, which included a Top 3 single.
The band initially dissolved in 1990, but briefly reformed in 1998, and again in 2000. The 2000 concert was a tribute to the band's former vocalist Paul Young, who had died, aged 53, on 15 July 2000. In 2012, the band was reformed by Wilson, who due to Young's death is now the band's only continuous member, along with other former members Mulford, Irving, and Tong, and new members Sue Quin (vocals, keyboards), Simon Waggott (keyboards) and Steve Whalley (guitars, vocals). The band conducted a UK tour in November 2012, the band's first full live tour in 25 years.
I grew up in a college town, so every night during the school year the local radio station would have a "study break in which they played more relaxing music. I remember hearing today's song selection a lot.
Sad Café – Run Home Girl was presented on November 9th 2014
Hits: 15