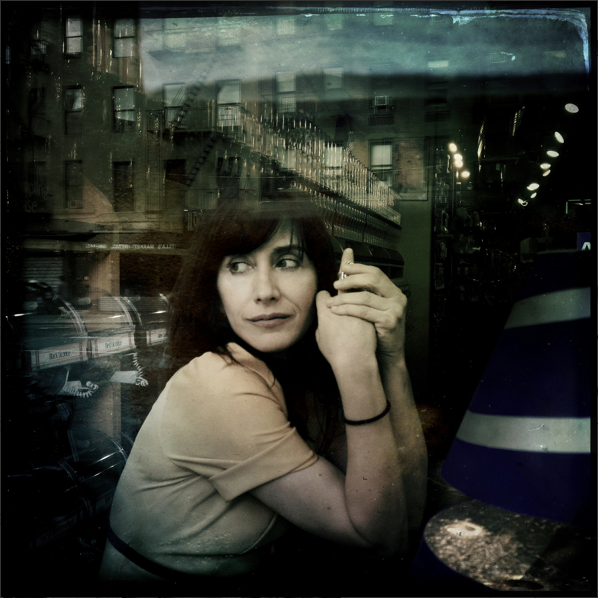 One of my fondest memories of Mystery Lyrics with Sev was when I presented Luthea Salom on the now defunct Mystery Lyrics Website. Luthea was good enough to take part in this presentation by donating a copy of her then current CD "Sunbeam Surrounded By Winter" and commenting on every one of the answers submitted on the site. The banter between Sev and Luthea on that occasion was awesome 🙂
For those not in the know, I got to know Luthea personally the day I presented her in a "House Concert" in Hamburg in 2009, and in fact we are still in touch today, I am the proud webmaster of her homepage lutheasalom.com and its German pendant lutheasalom.de.
"but I'm not gonna cry now I've done that and things worse than that,
I'm not gonna eat my words now there's no point in that,
I'll just say goodbye"
(Luthea Salom – Goodbye)
Luthea Salom is a Spanish indie folk singer-songwriter based in New York City. She has released four albums. Her most recent CD The Little Things We Do was released on October 8th 2013 by Subterfuge Records reaching number one on iTunes Spain (Alternative) with her single Hey! Wake Up.
Her work has been shortlisted for the Grammy Awards and she was a finalist for Rolling Stone Magazine contest Termómetro RS with her song "Tomorrow". With her videos Blank Piece Of Paper and Be Me she has won several awards in numerous contests like International Motion Art Awards by AI-AP (American Illustration and American Photography) as well as International Songwriting Competition, Crank Your Cred, Festival de Cine de Zaragoza and Musiclip.
Wikipedia
Today's choice is from her award winning album "Kick In The Head" which was released in 2010
In April 2011 Kick In The Head entered the ballots for Independent Music Awards in Spain in seven categories with songs Blank Piece Of Paper and Happy.
In June 2011 Luthea Salom won the Myspace 'Crank Your Cred' award by International Songwriting Competition for the month of June, 2011, with her song "Blank Piece of Paper" entered in the Folk/Singer-Songwriter and Music Video categories.
In 2012 Kick In The Head was shorlisted for the Grammy Awards in three categories with songs Blank Piece Of Paper and Happy.
Her video Blank Piece Of Paper won the International Motion Art Award in 2012. And her video Be Me was a finalist and semi-finalist for Festival Internacional de Cine de Zaragoza and Musiclip.
Luthea's song Tomorrow was a finalist for Rolling Stone Magazine's awards "Termómetro RS" in September 2012.
Rate this Mystery Lyrics
Summary
Please rate the music, not the presentation. No registration needed, just a simple click on the number of stars you wish to give.
Comments Rating
( reviews)
Hits: 2