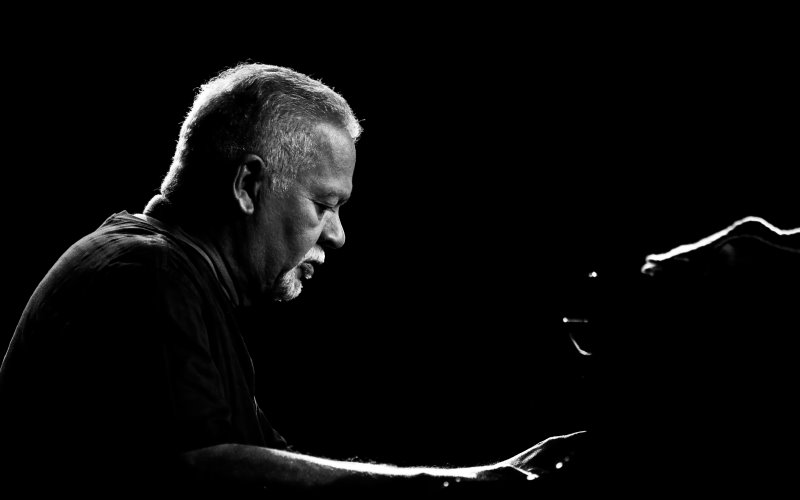 (September 13, 2014) The tragic news hit fast and furious on Facebook originating from Joseph Leslie "Joe" Sample's Facebook page. At the young age of 75, pianist/keyboardist/composer and one of the founding members of the legendary jazz outfit, The Crusaders (originally the Jazz Crusaders, also released as The Young Rabbits), was pronounced dead at 9:50pm in Houston, Texas.
One of the most recognizable names in music from the jazz fusion pioneers, The Crusaders, Sample is also known for recording with such luminaries as: Miles Davis, B.B. King, Steely Dan, The Supremes, and George Benson, among others. Sample also recorded classic duet albums with singers Lalah Hathaway and Randy Crawford, respectively. As a solo and duet artist, Sample appeared on over 22 albums over 44 years (not counting his multi-decade work with The Crusaders and other acts). Most recently, Sample was actively working on the original lyrics and music with Jonatha Brooks for a musical theatrical work, Quadroon, which just experienced a successful reading this summer in his hometown of Houston.
We were away for the weekend. I have a bazillion things to do Monday and Tuesday between work so I decided to a day of rest on a Monday. I hope you enjoy. Cheryl
A child prodigy, Sample began playing piano at age 5 and was trained by organist/pianist Curtis Mayo. Following several iterations that began while Sample was in high school, his jazz quartet transitioned from the fun moniker The Swingsters to later become the Modern Jazz Sextet (in college at Texas Southern University), then the Jazz Crusaders by the time the group left Houston for L.A. in the late '60s and recorded a series of projects later released by Blue Note as The Young Rabbits. Ultimately becoming best known as The Crusaders for a knockout hit run from the 1970s that lasted into the early '90s, Sample and company reunited in 2003 for a final reunion album, Rural Renewal.
Read the rest of this obituary at soultracks.com
Todays song is "With These Hands" Between the lyrics and Joe's mellow piano tunes undergirding Howard Hewett's vocal I love it. Cheryl
photo credit: Haags Uitburo via photopin cc
Rate this Mystery Lyrics
Summary
Joe Sample – With These Hands was presented by Cheryl on September 29th 2014
Please rate the music, not the presentation. No registration needed, just a simple click on the number of stars you wish to give. Disagree with my review or rating? Then please scroll down to the comments section, where you can add your review and your rating together.
Comments Rating
( reviews)
Hits: 13