Today's artist is an American musician, singer-songwriter, and actor. He has written and co-written numerous hit songs recorded by artists such as Linda Ronstadt and the Eagles.
He was born in Detroit, Michigan, on November 2, 1945, and raised in Amarillo, Texas. As a musician and songwriter, he was greatly influenced in his formative years by fellow Texas rock and roll icon Roy Orbison. After moving to Los Angeles, California, in the late 1960s, he met fellow Detroit musician and songwriter, Glenn Frey, and the two became roommates and musical collaborators; their downstairs neighbor was Jackson Browne with whom both would collaborate on numerous projects. He was also Linda Ronstadt's live-in boyfriend for several years during the 1970s.
Shortly after meeting, he and Frey formed a folk duo called Longbranch Pennywhistle. Their lone album, released in 1970 on Jimmy Bowen's Amos Records, featured significant contributions from guitarists James Burton and Ry Cooder, fiddler Doug Kershaw, drummer Jim Gordon, pianist Larry Knechtel, and bassist Joe Osborn.
After recording an eponymous solo album in 1972, persuaded by David Geffen, he teamed up with Chris Hillman and Richie Furay to form a band. The group released two albums, but creative tensions and lack of record sales (not to mention Furay's discomfort with playing secular music following his conversion to Christianity) led to the band's demise. He is probably best known for his well-honed songwriting abilities, especially in the field of country rock. He co-wrote some of the biggest hits for the Eagles, including "Best of My Love", "Victim of Love", "Heartache Tonight" and "New Kid in Town".
He wrote "Run Like a Thief", which appeared on Home Plate by Bonnie Raitt in 1975.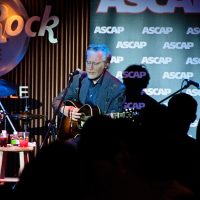 He also co-produced Linda Ronstadt's Don't Cry Now album, and wrote songs for several of Ronstadt's multi-platinum albums, including "Faithless Love" from Heart Like a Wheel and "White Rhythm and Blues" included in her Living in the USA album. He also recorded several notable duets with Ronstadt.
He has also contributed as a singer to works written by other artists, including Christopher Cross, Don Henley, the late Dan Fogelberg,; and in the duo (with Fogelberg) called the Hot Damn Brothers on Fogelberg's 1975 LP.
He scored his biggest career hit with the yearning 1979 song "You're Only Lonely", from the album of the same name, which reached number 7 on the Billboard Hot 100 and held the #1 spot on Billboard Adult Contemporary chart for five weeks running. A collaboration with his old friend James Taylor reached #11 on the Hot 100 and went Top Five on AC radio in 1981.
He was a contributor, performer and vocal arranger on the Roy Orbison and Friends: A Black and White Night 1987 concert and video.
On June 14, 2013, he was inducted into the Songwriters Hall of Fame in New York City.
Permanent Record was a double-whammy for me: I first saw an adorable, talented young actor named Keanu Reeves, and I fell in love with today's song selection.
Diana
Permanent Record is a 1988 American drama film starring Pamela Gidley, Michelle Meyrink, Keanu Reeves, Jennifer Rubin, and Alan Boyce. It was filmed on location in Portland and Yaquina Head, Newport Beach, Oregon.
The movie primarily deals with the profound effect of suicide, and how friends and family work their way through the grief.
David (Alan Boyce) seems to have everything. He is smart, talented, funny, and popular. He is best friends with Chris (Keanu Reeves), a quirky outsider. He seems to have it all together, yet as his personal academic expectations and those of his parents become overwhelming, he seemingly is keeping emotional problems secret to himself.
At a party with his school friends along the coast, he takes a walk to the edge of a cliff overlooking the ocean.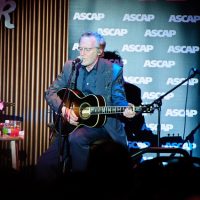 Chris, playful as ever, decides to sneak up on his friend, but when he emerges from behind a rock, David is not there. He has fallen to his death. Originally assumed to be a horrible accident, the situation changes when Chris receives a suicide note in the mail. Chris and David's girlfriend, Lauren (Jennifer Rubin), want to hold some type of memorial, but a reluctant school decides against it, leaving the kids to memorialize their friend in their own way.
The musical score for Permanent Record was composed by Joe Strummer, former member of The Clash. A soundtrack album was released in 1988 and featured five songs by Joe Strummer and the Latino Rockabilly War with Keanu Reeves guest starring on rhythm guitar for the album's opening track, as well as individual tracks by Lou Reed, The Stranglers, BoDeans, The Godfathers, and today's artist.
Your Mystery Lyrics were:
"The heart gets torn and tattered
The one you hold…"
J. D. Souther – Wishing Upon Another Lucky Star was presented on July 25th 2014 by Diana
photo credit: ehpien via photopin cc (header pic)
photo credit: BOBXNC via photopin cc (others pics)
Rate this Mystery Lyrics
Summary
Please rate the music, not the presentation. No registration needed, just a simple click on the number of stars you wish to give.
Hits: 33