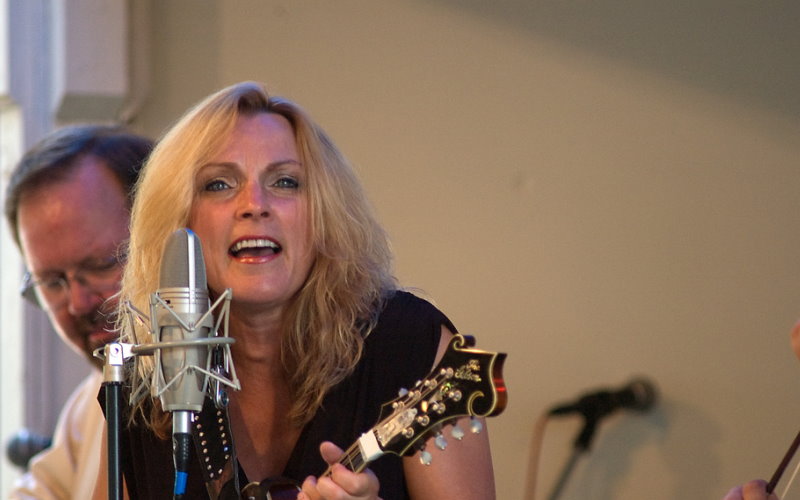 The Mystery Artist (b. July 13, 1962, Kirksville, Missouri) is an American bluegrass singer, songwriter, and multi-instrumentalist.[1] In 2000, The Wall Street Journal proclaimed her "the new Queen of Bluegrass".
Her musical career began when she was a child in her family's band The Sally Mountain Show, and has spanned more than four decades. She first achieved success in the bluegrass genre in the 1970s and '80s, earning the respect of her mostly male peers for her mastery of the progressive chord structures and multi-range, fast paced vocals intrinsic to bluegrass music. She is an in-demand guest vocalist for other Bluegrass and Country music performers, appearing on recordings by Dolly Parton, Alan Jackson, Tanya Tucker, Joe Diffie and other notables.
Your Mystery Lyric is:
Like the driving rain on a roof of tin, her words of love call out to him
photo credit: joeldinda via photopin cc
Rate this Mystery Lyrics
Summary
Rhonda Vincent – Cry of The Whippoorwill was presented by Hil on August 2nd 2014
Please rate the music, not the presentation. No registration needed, just a simple click on the number of stars you wish to give. Also feel free to comment on the song by using the comment function below.
Hits: 2