The Mystery Artist(born March 3, 1947) is an American singer, songwriter, arranger and record producer. Famous for her compositions, interpretations and her extensive repertoire as a vocalist on movie soundtracks, she is also a close friend and collaborator of Canadian singer-songwriter and poet Leonard Cohen.
And maybe what's good gets a little bit better, and maybe what's bad gets gone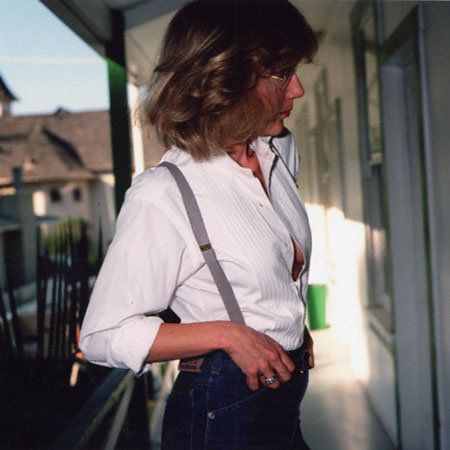 She was born in Seattle, Washington, and raised in Anaheim, California. Her desire and ability to sing came early; at age seven she was offered her first recording contract, which her father turned down. She sang in church and local pageants until age 17 when she was offered an opera scholarship to Immaculate Heart College. She chose to sing folk music as it became popularized by Joan Baez in the mid-1960s. In 1968, after a few years with musical theatre and clubs, she signed with Parrot Records (a London Records subsidiary) and recorded her first LP. That year, she joined the cast of the television show The Smothers Brothers Comedy Hour.
She sang with Bill Medley to introduce the Oscar winning song from Dirty Dancing and with Joe Cocker to introduce the Oscar winning song from An Officer and a Gentleman. This Oscar winning Mystery Song she introduced all by herself.
By David Alexander (Jennifer Warnes) [CC-BY-SA-3.0], via Wikimedia Commons
Jennifer Warnes – It Goes Like It Goes was presented on November 5th 2014 by Hil
Hits: 2