You would never know it from the material he wrote and performed, but the late Jim Croce had a passion for early American music. In fact, several years ago I taped and watched a VH-1 special on Jim Croce, and there was a still photo of him as a DJ (I'm guessing at his college) along with a voice-over of Jim on the air announcing a Bessie Smith record. Who knows? Had Jim Croce not been killed in a 1973 plane crash, he may have gone on to record an album's worth of blues material. He did, however, pass on his passion to his son A.J. Croce, who today is a recording star in his own right.
As of this writing (Editors note: as per 2006), we only have A.J.'s debut release, simply titled 'A.J. Croce,' released back in 1993. He looks just like his dad, minus the moustache. On this release, he covers the blues classics "She Wouldn't Give Me None," recorded February 20, 1930, by Kansas Joe McCoy and Memphis Minnie, and boogie pianist/vocalist Cecil Gant's first record, "I Wonder," cut in 1944.
In 1944, Gant asked to play the piano during intermission at a wartime bond rally in Los Angeles. He was told he could. He went over so well that the local campaign committee got permission from Gant's commanding officer to have him play the piano at all Los Angeles treasury bond rallies.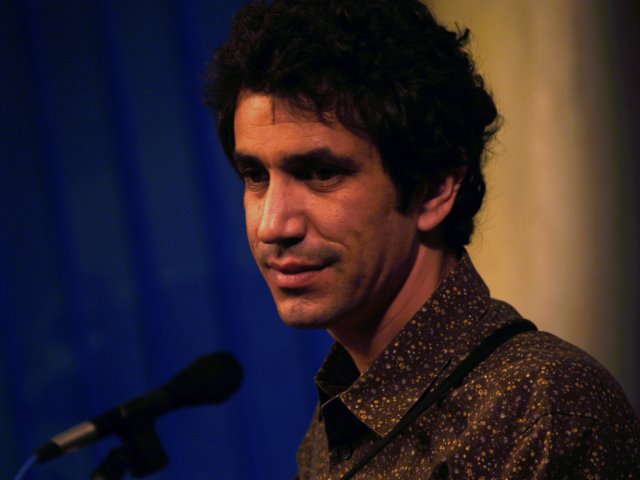 That same year – 1944 – saw Gant cut the first recording of his ballad "I Wonder" for the Bronze label. He released three records for the label before switching over to Gilt-Edge Records later that year. Gant re-recorded "I Wonder" for Gilt-Edge, where the record became a huge hit. So much so that Gilt-Edge re-released the record in picture disc form, making it rock's first such item (When I first moved to the Midwest in August 2000, I was here for only a few days when I spotted a copy of the picture disc at our local record shop, having recognized it from an imported Cecil Gant compilation CD which used the picture disc on one of its covers ['Cecil Gant,' Flyright Fly CD 61, 1997.] I immediately purchased the disc and it remains one of the cornerstones of our collection.) Gant stayed with Gilt-Edge until May 1946 (all of his Gilt-Edge releases listed him as Pvt. Cecil Gant: The G.I. Sing-Sation) and would come to record for a number of labels after his stay with Gilt-Edge ended: Bop Features, Bullet, Dot (the Dot releases were later purchased by Bullet), King, Down Beat/Swing Time, Imperial, Four-Star (operated by Richard A. Nelson, who also ran Gilt-Edge) and Decca. Sadly, Gant died on February 4, 1951, at age 37 in Nashville (he was born on April 4, 1913.) It's been said that he died of pneumonia, but more than likely he died of alcoholism.
Occasionally, I like to look up certain artists at Amazon to see what's been issued since the last time I checked. Much to my amazement, a few months ago I discovered that Blue Moon Records released Cecil Gant's entire output on seven CDs, of which right now we have two: Volume 1 (1944) and Volume 5 (1947-1949).
Recommended Listening: the original version of "I Wonder" by Cecil Gant (issued as Bronze 117. Running Time: 3:39), the hit version (Gilt-Edge 501; reissued as an unnumbered picture disc. Running Time: 2:57), and A.J. Croce's version from 1993.
Copyright 2006 JacoFan Music. All Rights Reserved.
Hits: 2