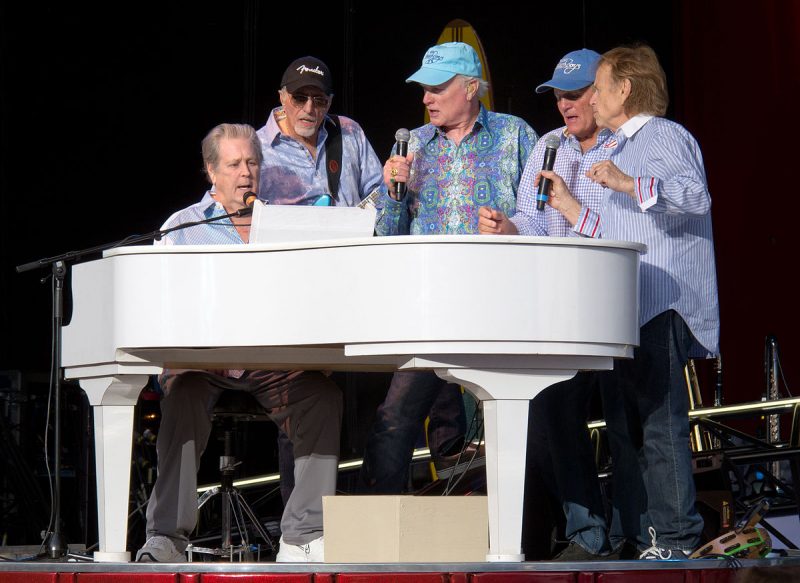 Trying to name a Beach Boys Favourite proved to be a difficult task for the members of the My Music Movement Group on Facebook. Even though readers were allowed to vote for more than one song, a lot expressed their problems being able to decide.
At the end of the day, though the results were quite clear.
We had a joint third place
Good Vibrations
When the good time surfing sound started to wane in the USA, Brian Wilson came up with the almost psychedelic Good Vibrations
"Good Vibrations" was released as a single in October 1966. The song was composed and produced by Brian Wilson with lyrics by Mike Love. Initiated during the sessions for the Pet Sounds album, it was not taken from or issued as a lead single for an album, but rather as a stand-alone single, with the Pet Sounds instrumental "Let's Go Away For Awhile" as a B-side. "Good Vibrations" would later be considered for the aborted Smile project, and ultimately was placed on the album Smiley Smile 11 months after its release.
Wilson has recounted that the genesis of the title "Good Vibrations" came from when his mother explained to him as a child that dogs sometimes bark at people in response to their bad vibrations. Fascinated by the concept, Wilson turned it into the general idea of limbic resonance or extrasensory perception, and developed the rest of the song as it was recorded. (Read more on Wikipedia)
Hits: 0